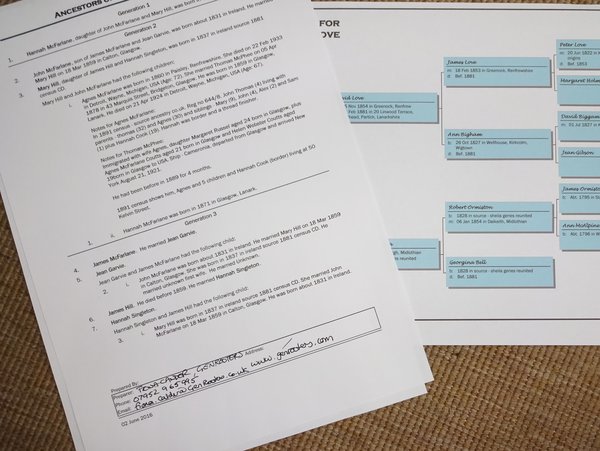 Bronze package
A family tree going directly back 3 generations* with up to 15 people. Typically this is from one individual to greatgrandparents and involves 10 hours of work in total.
You will be supplied with a report which will include:
A family tree showing the direct ancestors
A brief report detailing birth/baptism, marriage, death/burial and any other details uncovered.
Contact me if you would like a price for additional copies to be created at the same time.
Once the order is placed we will send you templates to fill in as much of the information as possible to give us something to start with. Once this is returned to us we will carry out a preliminary search to ensure there is enough information available to make the project viable.
Package is sent out by second class Royal Mail, signed for.
*Where records can be found. As with any research there are no guarantees that relatives can be found.