Research plan for beginners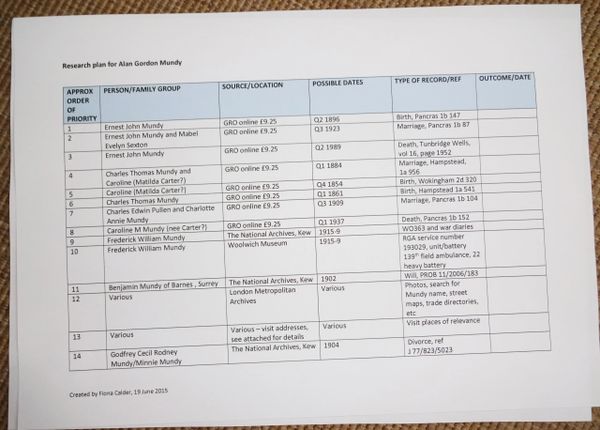 Research plan for beginners
This is great for new starters who are unsure where to begin. It gives you guidance on where to look for records which then directs you to your own 'Eureka' moments along the way. These plans can be reviewed and updated as you progress if you need checking and further guidance....just get in touch!!
We will ask you to supply what information you have stating with the most recent key person. You can supply your own tree or contact us for a free tree empty template to fill in and return to us.Using this as a basis along with any other anecdotal information you can give us we will prepare a plan outlining where to look for what and the dates, along with other useful references where applicable.
Final price is dependent on amount of initial information available. The amount shown is the admin fee to carry out a preliminary check only.

Once the order is placed we will send you templates to fill in as much of the information as possible to give us something to start with. Once this is returned to us we will carry out a preliminary search to ensure there is enough information available to make the project viable and provide a final price. The admin fee will be refunded against the final cost of the project when you decide to proceed.